We have been selling Fluid Couplings and Fluid Coupling Spares for well over forty years. Some of the Fluid Couplings we supplied spare parts for back in the mid 70's are still going strong, and we want to mention them in a special blog, because, well, we love 'em !

Invented by Hermann Föttinger (1877-1945), a fluid coupling is 'a hydrodynamic device used to transmit rotating mechanical power'. It has been used in automobile transmissions as an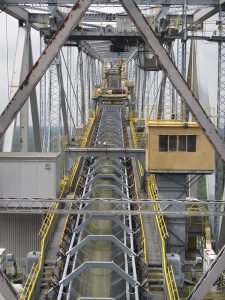 alternative to a mechanical clutch. The famous 'Routemaster' London Bus used them in their transmissions. It also has a widespread application in marine drives, where variable speed operation and controlled start-up without sudden shock loading to the power transmission is a pre-requisite. Similarly, applications in heavy industrial environments, including conveyor systems in mines and so on, are very common.
What we love most about these couplings, is their longevity; if they are maintained properly, they will go on and on for years.
We recently supplied a few spare parts for an old coupling which was originally commissioned in the late 70's.
In keeping with our commitment to assist our customers in holding down costs where possible, we feel that the Fluid Coupling has a special place in the hearts of all of us who don't like to throw our money away !
Bearwood supplies complete couplings, and also the full range of spares for all brands, including Fluidrive, Vulcan Sinclair, Premium, Voith, and Pembril.
In some instances, the original manufacturer will no longer support older machines; in these cases we can often reverse-engineer whatever it is you need: Input and Output Shafts, for example.
If it's a simple 'Fusible Plug' or a rather more exotic 'Outer Casing', we can help.  Give us a call, and leave it to us to get you up and running again.
For more information on Fluid Couplings and how Bearwood can assist you in finding the right ones for you, please click here.