Each year, more and more companies are faced with the challenge of hunting down parts that have been classified as "obsolete" or "discontinued". When buyers are not provided with the appropriate contacts, endless searches for items such as engines, fluid couplings, and motors can lead buyers to replace entire units for the sake of saving time. The end result of this method leaves organizations overspending on items that were unnecessarily purchased due to lack of initial resources.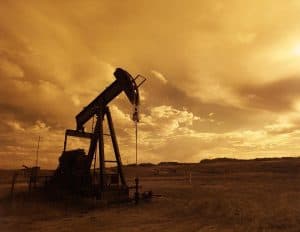 Bearwood's speciality in providing obsolete and discontinued parts keeps customers' businesses running for minimal cost, all while avoiding capital outlay on upgrades.
BEARWOOD: CASE STUDY
In recent months, Bearwood solved a problem for a customer who has a fleet of oil well engines which are no longer manufactured. Many of the parts required were 'Discontinued' items. To avoid scrapping engines, and being forced to replace them with new ones, Bearwood sent out a local field engineer, at no charge, to identify problems with each engine. We then collected samples and returned them to our technical department for inspection to confirm our ability to manufacture.
Drawings were produced, and material sourced from our extensive contacts within the industry. Within 8 weeks, all items were reverse-engineered to suit the various engines. All parts had been produced, delivered, and were available for fitting on site, thus putting 25 engines back into commission.
These are not unusual situations for us, and we pride ourselves in going the extra mile to get results for our customers, and assist them in keeping their equipment working, avoiding the need for scrapping and replacement of high value capital assets.
Give us a call today to find out how we can help you track down those hard to find parts that will keep your equipment running, and your business on track.
Best,
Jon Laxton
President & CEO
Bearwood International